MEMS resonator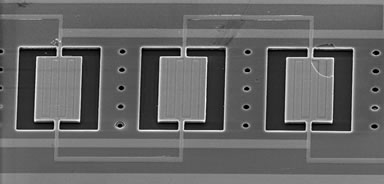 Over the past decade, a great deal of research effort has been devoted to development of low-power and high-Q micromechanical resonators with a high quality factor (Q) suitable for bring the frequency reference and signal processing functionalities, such as oscillators, mixers and frond-end filters at higher frequency bands (e.g., UHF and beyond), on to a single chip.
Continue reading
Piezoelectric and capacitive hybrid resonator

Two of the most demonstrated MEMS resonators are piezoelectric and electrostatic-based devices. Coincidently, it happens that both technologies advantages are each other's disadvantages. This research project proposes the idea of combining both piezoelectric and capacitive into one hybrid resonator.
Continue reading
Miniature ion trap mass spectrometer

Mass spectrometer (MS) is a powerful device for chemical analysis, which can be applied extensively in bioinformatics, medical analysis, network harsh environment monitoring, homeland securities and outer space physics. It is a prevalent trend to miniaturize mass spectrometer, to make them portable and capable of in-situ/real time testing.
Continue reading
MEMS resonators.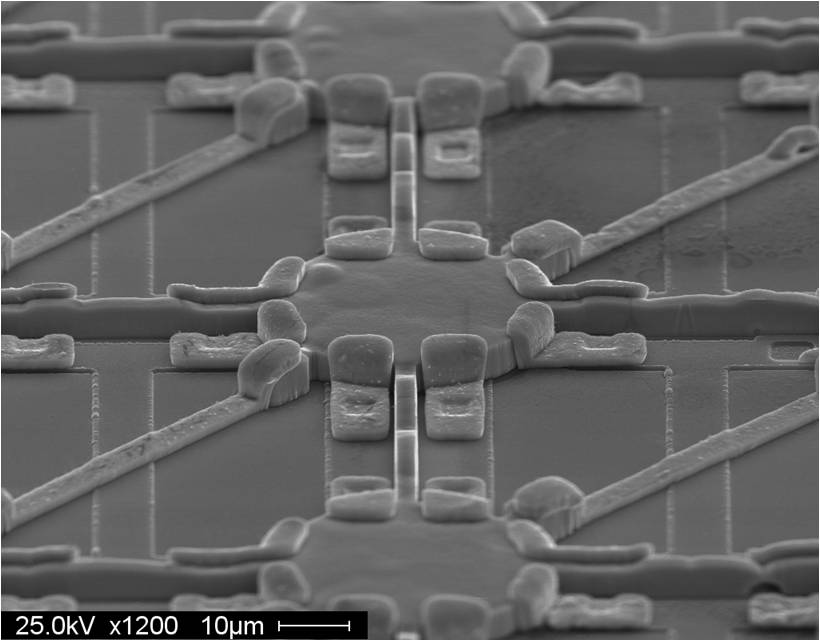 This project is focusing on development of capacitively-transduced high-Q micromechanical resonator with nanogap transducers for efficient generation of the second harmonic signals. Through employment of the nanogap capacitive transducers filled with atomic layer deposited (ALD) high-k dielectrics, the newly designed micromechanical resonators are anticipated to offer improved conversion efficiency (as compared to that of the best semiconductor diodes) for the generation of the second harmonics.
Continue reading
Microresonator for mass sensing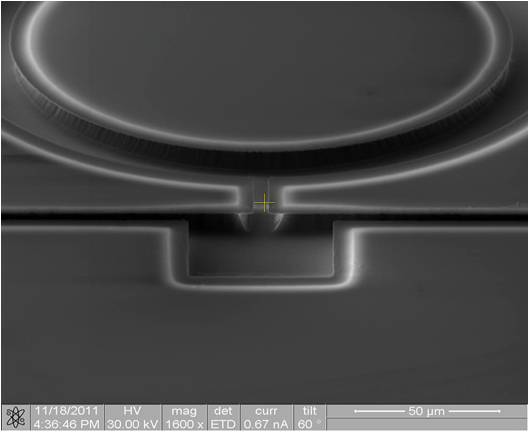 Ivan Rivera will carry out research on microfabrication and testing of the micromechanical resonator-based resonant mass sensor with strategically designed configuration to mitigate the energy losses when operating in the low vacuum, atmospheric pressure or even in the highly-viscous media. Such devices could potentially be employed as a key enabler for the next generation of the portable mass spectrometer.
Plasma Enhanced ALD.

This Project is focused on study of nanometer precision thin film depositions of both dielectrics and conducting materials, including reducing nucleation times often plaguing typical metal depositions by u sing plasma gases as co-reactants.
Continue reading
ZnO nanowire
Personnel:
Mikhail Ladanov

Project Introduction coming soon.
Nanostructured MIM Capacitor for Energy Storage
Personnel:
Paula C Algarin-Amaris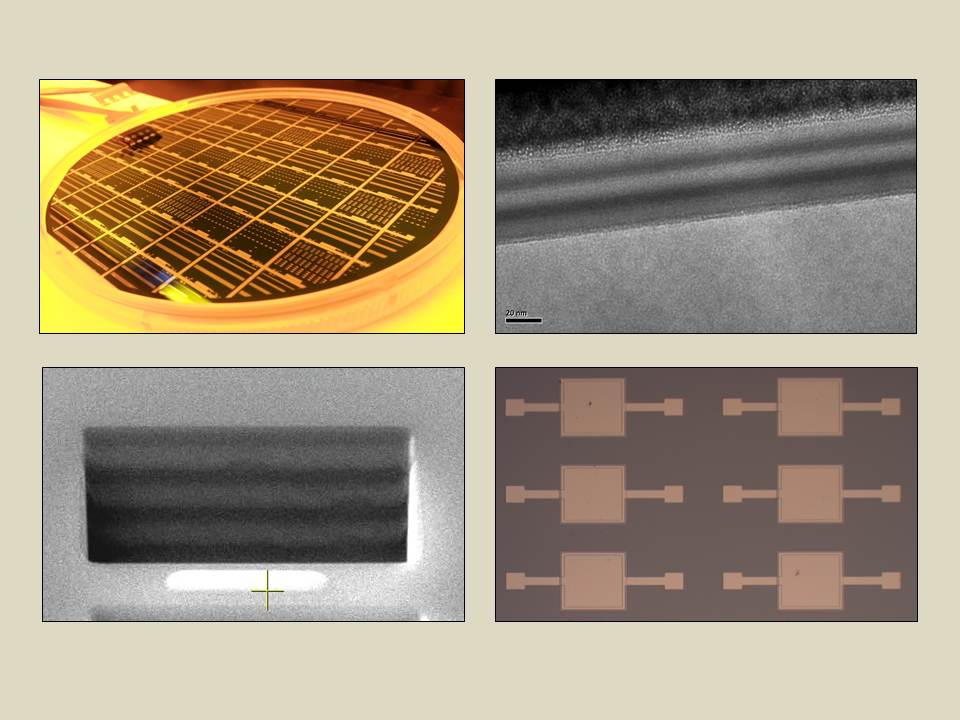 Current work explores the fabrication of semiconductor nanostructures, known as Supercapacitors, Ultracapacitors or Electrochemical capacitors, for photovoltaics and energy storage applications using atomic layer deposition (ALD).